Custom Maps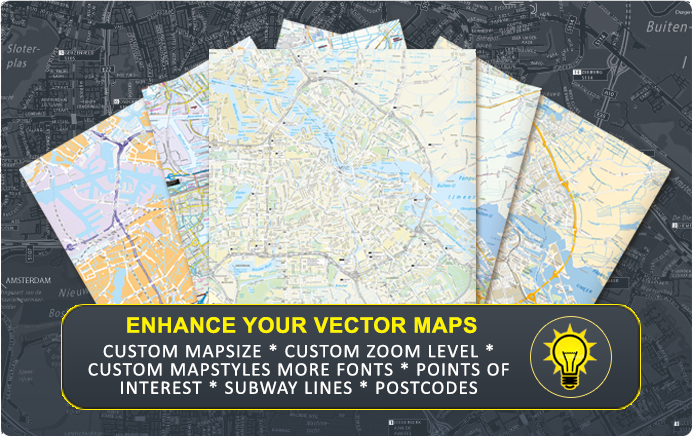 Customized Vector maps
Our standard maps come in a wide range of variation. We offer 7 zoom levels, 4 different mapstyles and 2 standard map sizes. If you're looking for a product that exceeds our standard options, don't worry! If you're in need of map with less, or more detail, no problem. Not really feeling the colour scheme? We can add your custom colours to your map. To get an impression scroll down and check out some samples.
It's also possible to show additional information such as; postcode central points, subway lines or boundary restrictions. Aiming to map out your potential sales areas or client density? We can place these in any way or shape you want.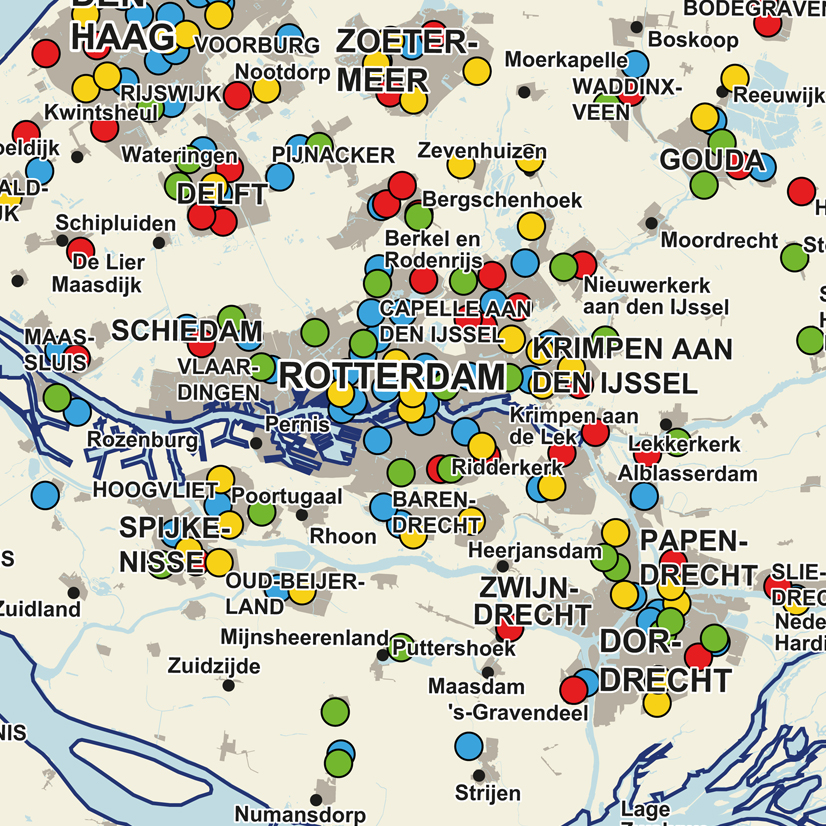 Vector Maps for You
In addition to the four default mapstyles we offer, we can create a custom made mapstyle for you. To give you an idea of what's possible, have a look below at the many options available. Don't settle for less!
For more information, give us a call at 0031204822060 or email us at: info@123vectormaps.com. We'll be happy to assist you.
For more information email us Contact
Custom Mapstyles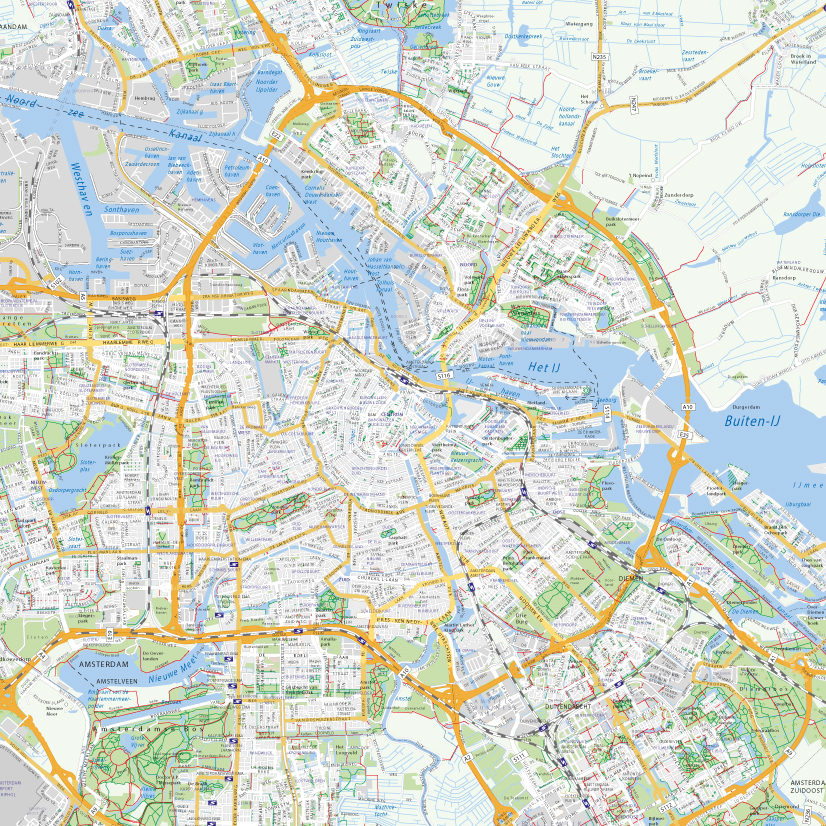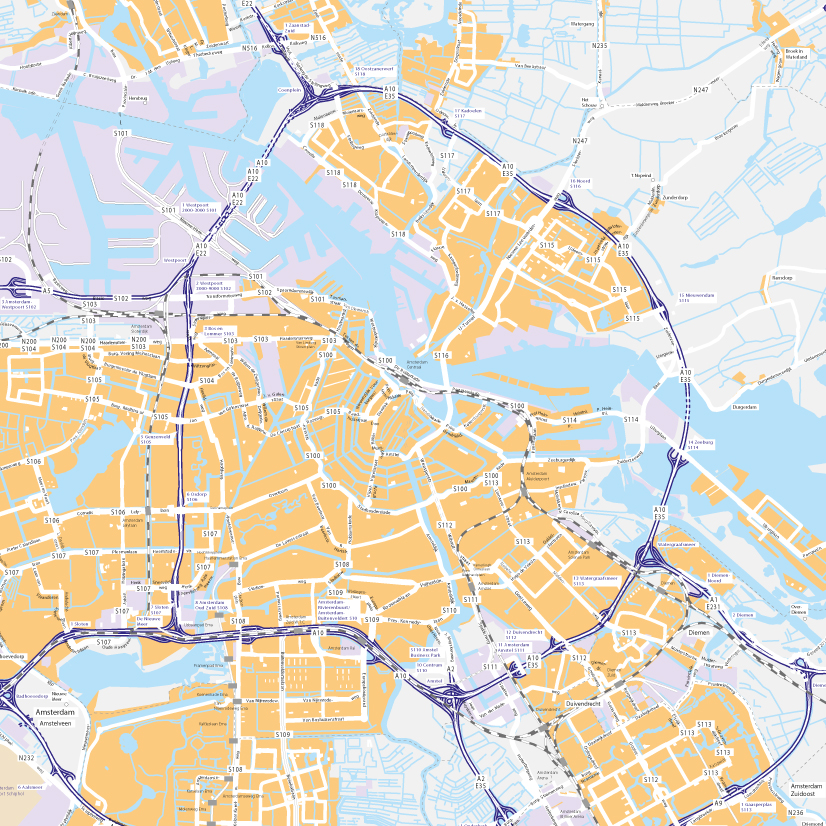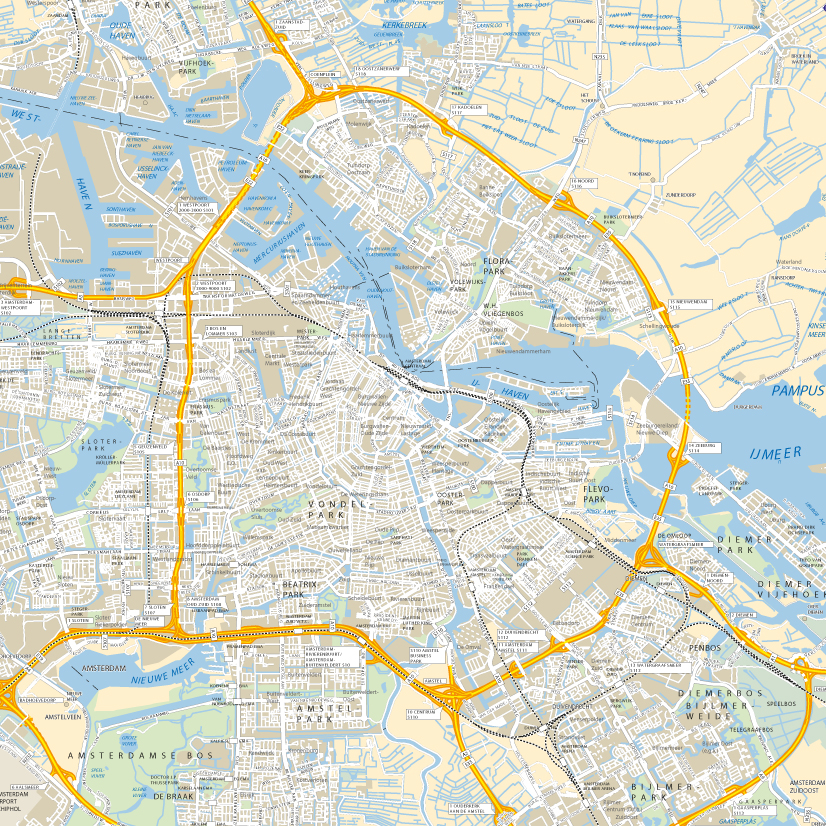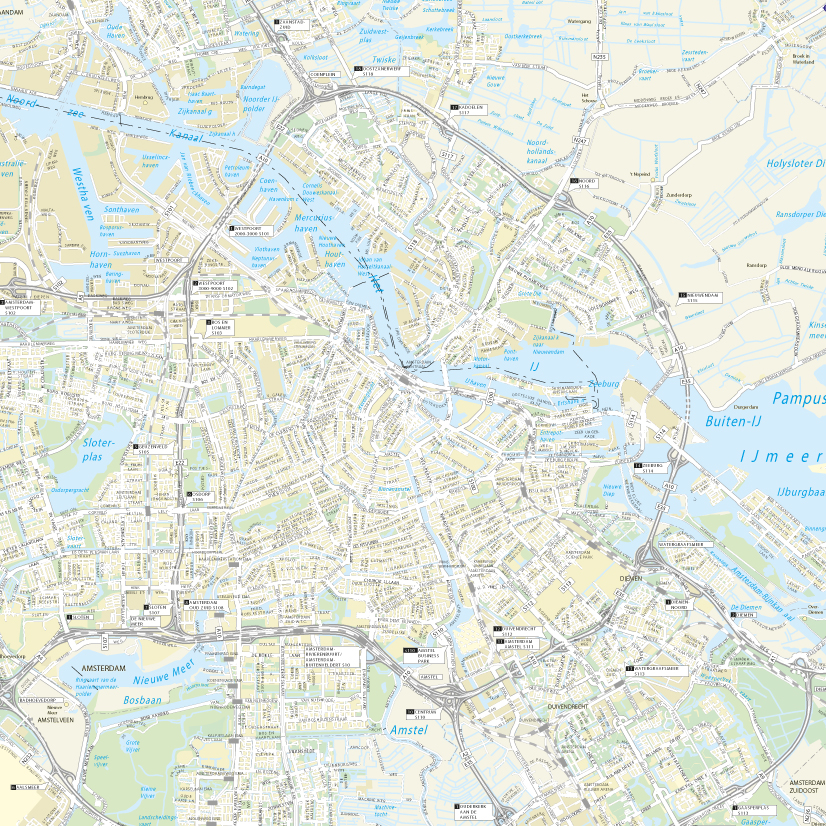 Customized Vector Maps